Fix Outlook Error 0x800ccc90- Send/Receive Emails Issue
Every so often, Outlook users configure more than one POP3 account in one profile. The result of this action leads to the error when they try to send/receive email for all accounts simultaneously. The error is "Receiving' reported error (0x800CCC90): 'Your incoming (POP3) e-mail server has reported an internal error. If you continue to receive this message, contact your server administrator or Internet service provider (ISP)." In this post, I will explain the cause and resolution for this issue.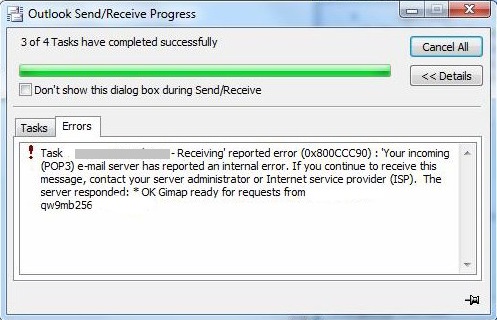 Cause of Outlook Error 0x800ccc90
This issue is mainly encounters when there is a restriction in how many POP3 connections you can make at a time. This limit is decided by Internet Service Provider (ISP).
Resolution of the Error
In order to fix 0x800CCC90 error, one can separate his POP3 accounts into multiple Send/Receive groups. Thereafter, one can connect these smaller groups separately. Follow the following steps to get rid of the issue:
Step 1. Click Send/Receive Settings > Define Send/Receive Groups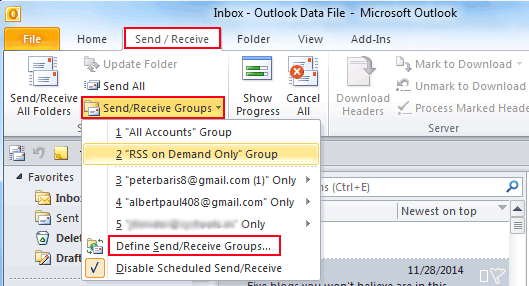 Step 2. In the Send/Receive Groups window, go to New button. A new screen will appear, type the name for this group.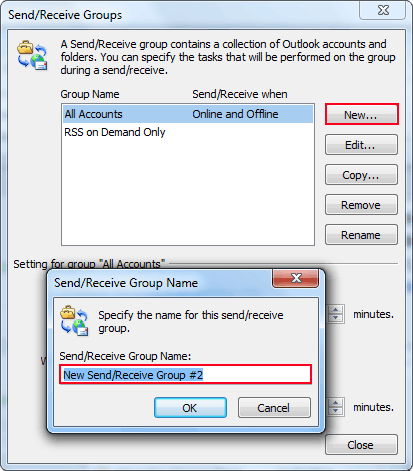 Step 3. In the left panel, select one or more Account which need to be added in the newly created group. Now select Include the selected account in this group checkbox as shown in below figure.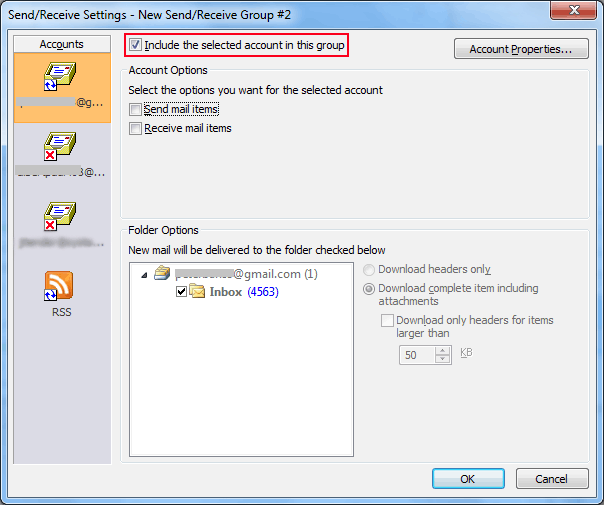 Step 4. Select Send mail items and Receive mail items to fix '0x800ccc90- your incoming pop3 email server has reported an internal error outlook 2010, 2013 and below versions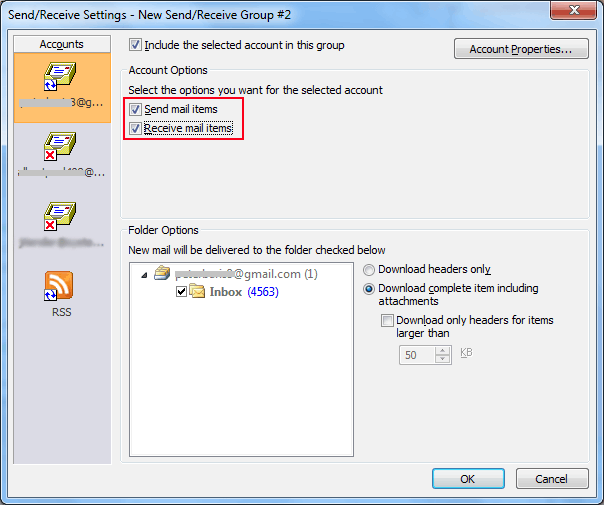 Step 5. Now you have to select Download complete item including attachments as shown in the image.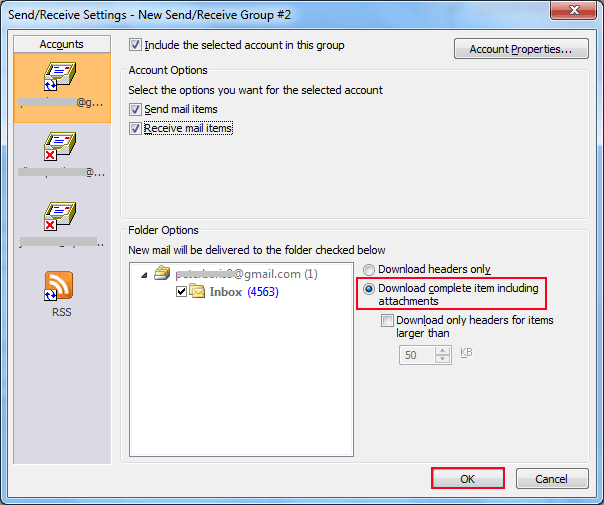 Note: Other Send/Receive groups can also be created by using step 3 to step 5.
Step 6. Now, begin the process of sending and receiving emails for each group by selecting Send/Receive > Send Receive Groups > Define Send/Receive Group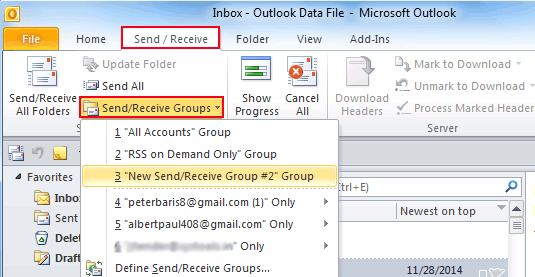 Other Solution to Resolve reported error 0x800ccc90
You can resolve the issue by changing the server port numbers.
Step 1. Go to File > Account Settings > Select Email account > Change > More Settings.
Step 2. In the Internet Email settings, Select advanced tab > Incoming Server (POP3)- type 995.
Conclusion: The above workarounds can fix the problem. But if problem receiving reported error 0x800ccc90 your incoming pop3 outlook 2013/2010/2007/2003 still occurs then it is more likely that the data file has been infected or damaged. There are several reasons behind the corruption of Outlook file such as virus infection, oversized PST file, sudden shut down. In such situation, it is recommended to use a third party tool such as Outlook Recovery Software.