How to Migrate Emails from Outlook to Office 365?
Admin
| Modified: 2022-03-16T13:32:01+00:00|
Office 365
| 4 Minutes Reading
Migrating from Outlook environments to the Microsoft Office 365 cloud can greatly improve your business productivity because it has many features such as advanced security, access from anywhere, advanced security features, collaboration tools like SharePoint, Teams, Yammer, Skype for Business, etc., mailboxes expanded mail and flexible subscription plans, built-in migration features and more, including an enterprise-grade email server.
But after subscribing to Microsoft Office 365 plans, many individuals or business users plan to migrate emails from Outlook to Office 365 mailbox due to organizational policies, business mergers, and acquisitions, or the need for regular backups to the secure destination on Cloud. Here, we'll walk you through manual and automated methods to help you transfer Outlook 2019, 2016, 2013 files into Microsoft 365 mailboxes.
Get Solution to Move Archived Emails from PST File to Office 365
Reasons to Migrate Outlook to Office 365
As a standalone service, Outlook 2019, 2016, 2013 isn't as capable as part of Microsoft 365. This is especially true for businesses that will take advantage of productivity apps and services integrated with Outlook. Here are some of the reasons for migrating from Outlook to Office 365:
Expand your mailbox and OneDrive storage space to be limited to 15 GB and 5 GB respectively with free Outlook.
Compatibility with Outlook for Mac.
Ad-free emails with message encryption and enhanced security features.
Ability to add custom domains.
Installable Office applications.
Next, go with the methods to migrate emails from Outlook to Office 365.
Transfer Outlook Emails into PST Format
First, you have to transfer all emails from Outlook into compatible PST format. For this use Outlook application Open and Export feature:
1. Open Microsoft Outlook and Go to File Menu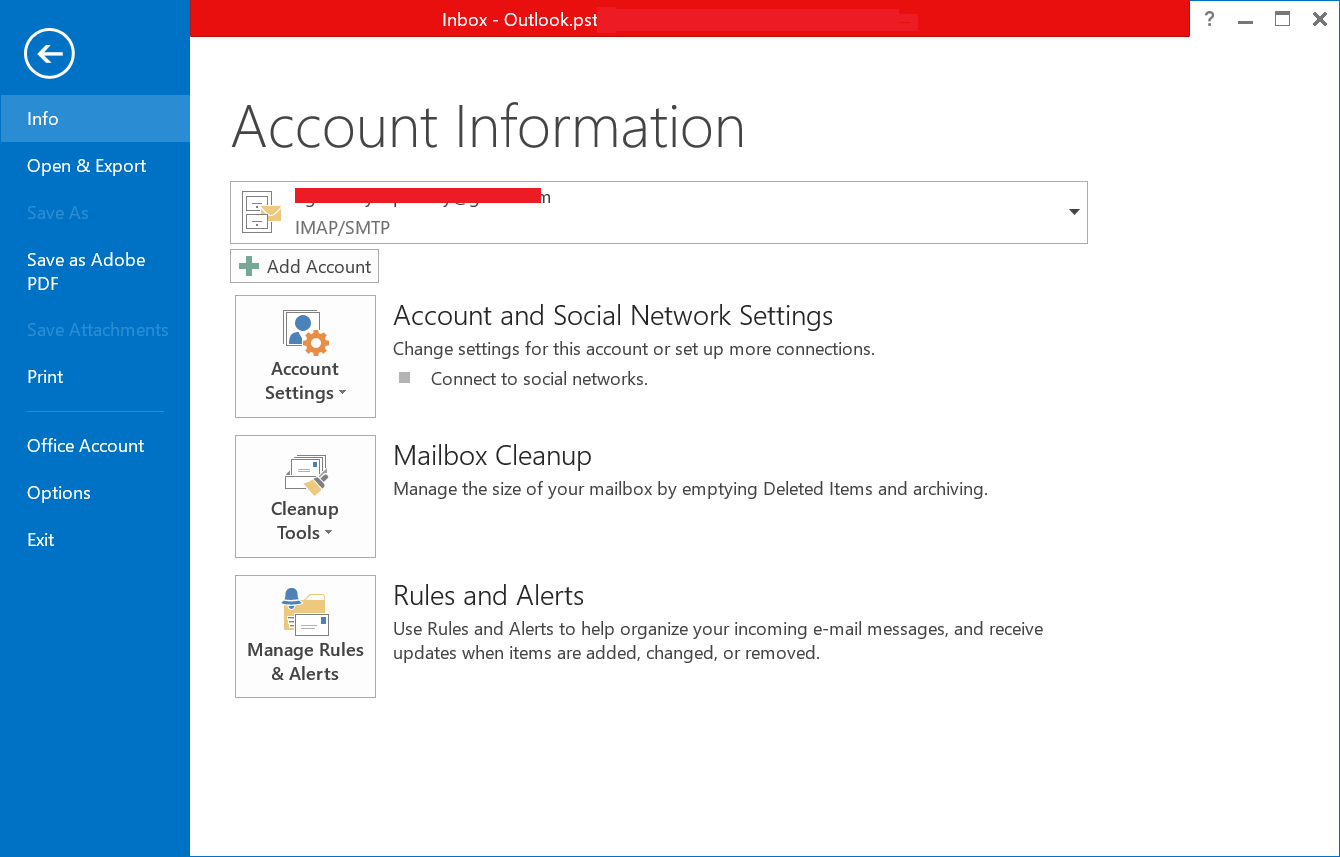 2. Next, Select Open and Export then Import/Export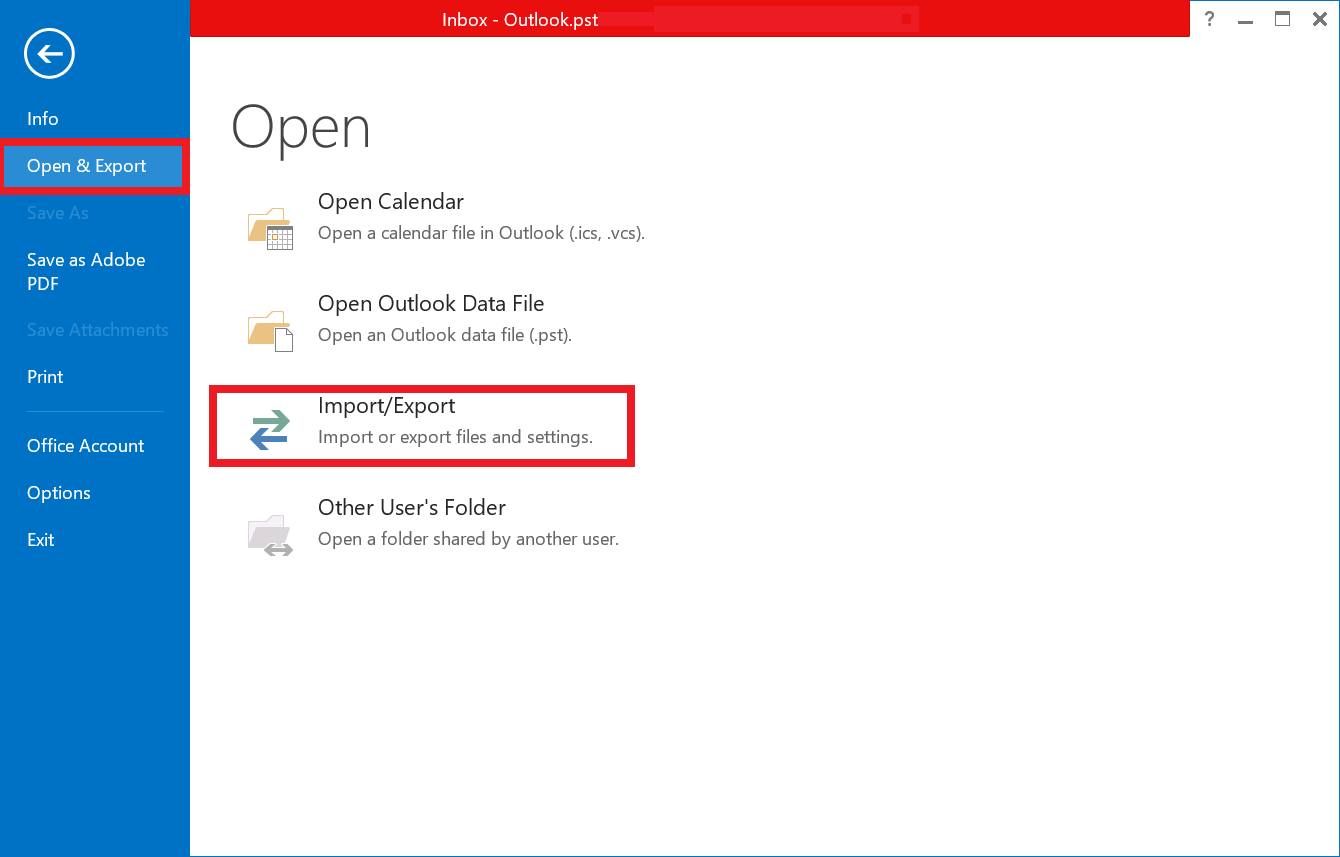 3. Select Export to a file Option then Click on Next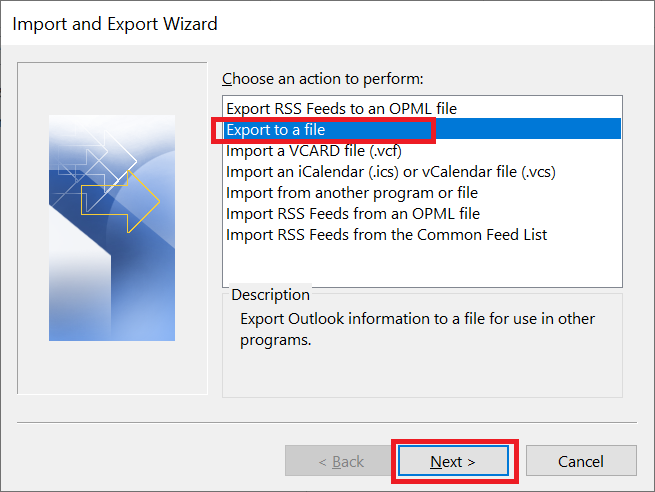 4. Next, Select Outlook Data File (.pst) Option and Click on Next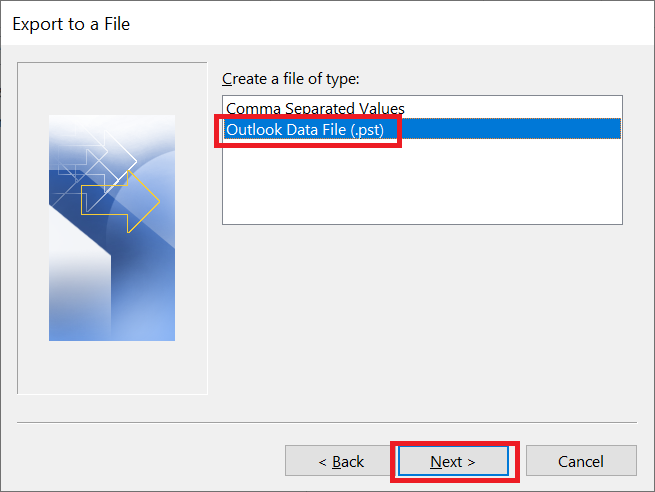 5. Select Outlook Mailbox Folder as Per Requirement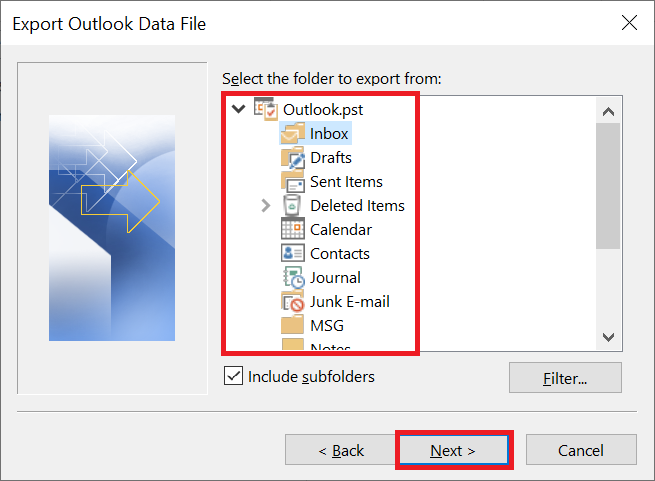 6. Browse Destination Location and Click on Finish.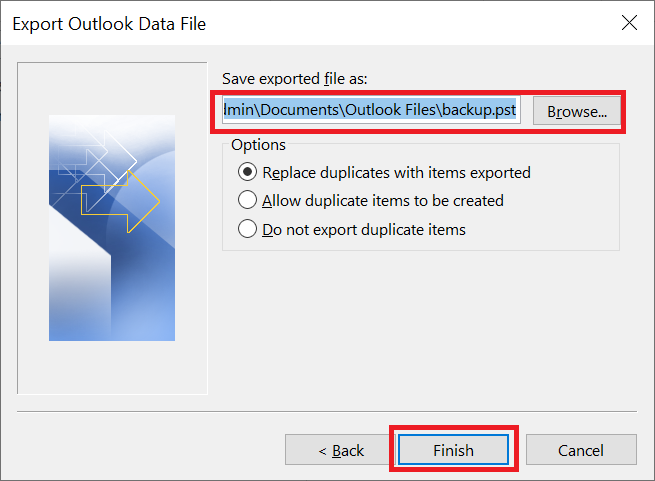 In the next section, we will migrate PST files into Office 365 account using manual methods.
Manually Migrate Emails from Outlook to Office 365
There are two ways to migrate Outlook email messages to Office 365 using built-in tools provided by Microsoft:
Network Upload: In this method, you need to transfer the PST files through Azure Storage and then use the import service to migrate the mailboxes.
Drive Shipping: You must copy all the PST files to your BitLocker hard drive and ship that drive to Microsoft. Microsoft will then upload the same PST file to your Office 365 account.
Limitations: Both of the above methods are intended for high-tech users. This technique does not cover the necessary planning and configuration, such as checking for a corrupt PST file, removing passwords, etc. All of these steps must be done manually before the migration can take place.
Direct Solution to Transfer Outlook Emails to O365
To simplify the Outlook 2019, 2016, 2013 to Microsoft 365 migration and reduce the time-consuming and laborious task, using a professional tool would be the right choice. Upload PST to Office 365 is a great tool available to migrate Outlook data to Office 365. The program provides an easy way to transfer Outlook 2019, 2016, 2013 PST files into one or more Microsoft 365 mailboxes:
This automated tool helps Office 365 users easily migrate multiple Outlook PST files to all Office 365 user accounts at the same time. There are no restrictions on the size of the PST file that can be migrated with this solution. Also, this automatic tool offers an incremental import option of transferring only new or updated data from the same PST file again.
Concluding Lines
Migrating emails from Outlook to Microsoft 365 mailbox can be difficult and time-consuming, although it is necessary to migrate the data from the Outlook 2019, 2016, 2013 PST file in the same hierarchical order to avoid workflow interruption. The right solutions at the right time can be a huge lifesaver for individuals and businesses.