How to Import EML to Office 365 Account with Direct Solution?
Admin
| Modified: 2022-01-18T08:16:37+00:00|
Office 365
| 3 Minutes Reading
Looking for a solution to import old EML files to Microsoft Office 365 account. As mentioned about to move Windows Live Mail to Outlook then Office 365 over the Internet. This method isn't 100% perfect. Get a direct solution to import an EML file containing all your data into your Office 365 account.
EML is a standard e-mail file extension and is widely used in Windows Live Mail, Outlook Express, and other standard e-mail programs. As users are shifting to a more flexible platform, many end users want to import EML files in their Office 365 accounts.
Office 365, on the other hand, is an online service of Microsoft. It runs on the web and is browser-enabled. So users can access their Office 365 account anytime, anywhere. Office 365 can be accessed from anywhere and can be used by anyone on a variety of devices including Mobiles, Androids, Laptops, Windows and Macs.
Direct Solution to Import EML into Office 365
From RecoveryTools EML to Office 365 Migrator gives users the option to directly import EML files into their Office 365 account. This tool convert EML files to PST and also moves it to your Office 365 account. You do not have the technical knowledge required to import EML into your Office 365 account using this solution. This is because you only need the login credentials for your Office 365 account for the resulting account.
Best & Highlighted Features of the Tool
The tool has a nice interface and imports all emails from an EML file to your Office 365 account without any restrictions. Multiple EML files with attachments are import to Microsoft Office 365 accounts. Get some best and highlighted features of the software:
Batch import EML files to your Office 365 account.
Easily import EML into your Office 365 account.
You can import bulk/multiple EML files into Office 365.
Preserves the meta properties of files during migration.
Provides date filter options for importing EML files into O365.
Preserves the folder structure on disk during folder transfers.
There is no file size limit and conversion reports.
Assist users with options to pause and resume the move.
The utility is compatible with all versions of Windows OS.
Steps to Import EML Files into Office 365
Import EML files into Office 365 account by 4 steps only in Microsoft Windows 11 (64 Bit), 10, 8, 7 (32 Bit and 64 Bit) OS and Windows Server 2016, 2012 R2, 2008.
Follow the step by step process:
Step 1: First, Download and Open the Tool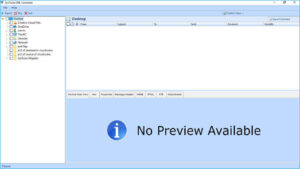 Step 2: Next, Load and Preview All Emails with Attachments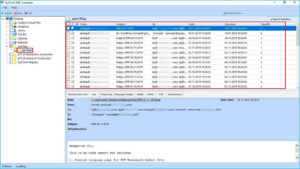 Step 3: Click on Export Option and Select Office 365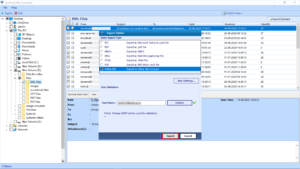 Note: You can apply multiple settings before export process.
Step 4: Finally, Click on Export Button to Import EML Files to Office 365 Account.
Summing Up
Since there is no manual way to import EML files into Office 365, this article recommends that users choose a direct solution. Provides detailed steps for how users can import EML files into their Office 365 accounts.
RecoveryTools always recommended the best and secure solutions to its end users and blog readers.