Step by Step Guide to Transfer Excel Contacts to Apple Address Book
Follow the steps given below to transfer Excel file to Virtual Contact Format:
Step 1: Download and Install the Software, Click on Browse Button.
Step 2: Next, Select MS Excel File and Click on Open Button.
Step 3: Preview MS Excel Contacts with Details of Selected XLSX / XLS / CSV File.
Step 4: In Next Windows, Map Excel Fields to vCard Fields. Click on Next Button.
Step 5: Next, Select vCard Version: 2.1, 3.0 & 4.0 and Click on Convert to Start Process.
Now that all the contact information in the Excel sheet is saved in the VCF file, we will now discuss the additional steps to import the vCard file to Apple Address Book.
Import vCard Contacts File to Apple Address Book
Once you have your Excel contacts in vCard (VCF) format, you can easily import them into the Apple Mail app.
Step 1: In Mac Desktop, Click on "Mail" Icon to Open Apple Mail.

Step 2: Now, Click on "Contacts" Icon to Open Contact Address Book.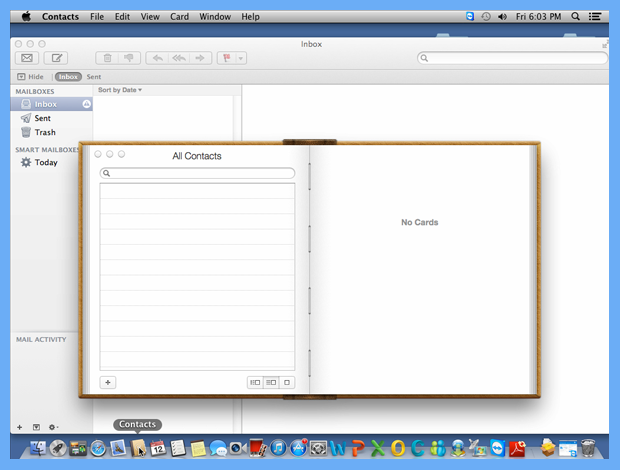 Step 3: Click on "File" and From Drop Down Menu Select "Import" Option.
Step 4: Select VCF File from Desktop and Click on "Open".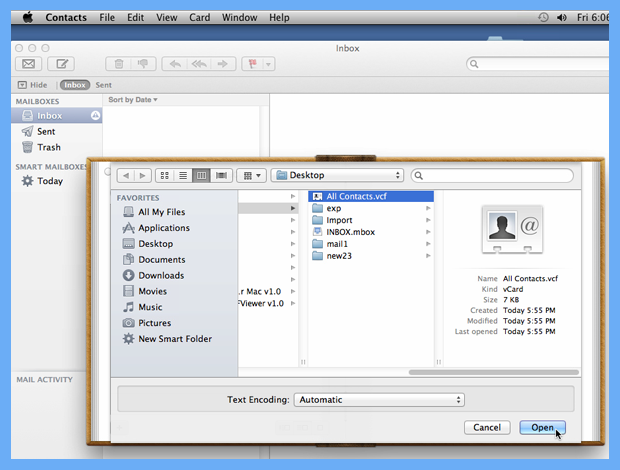 Step 5: A Pop-up Window will Appear Asking to Click on "Add" Option.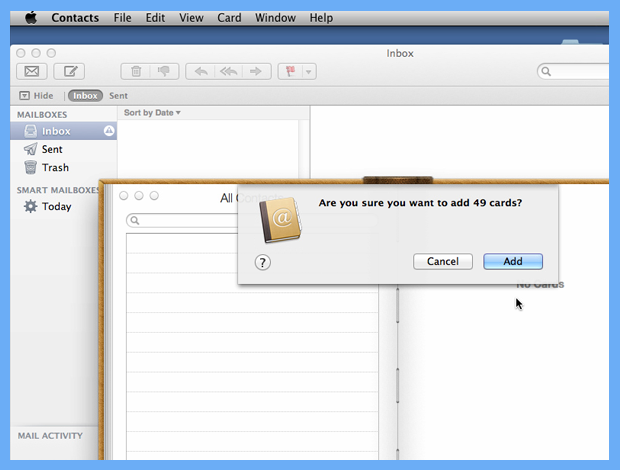 Step 6: Contacts are Successfully Imported into Apple Address Book.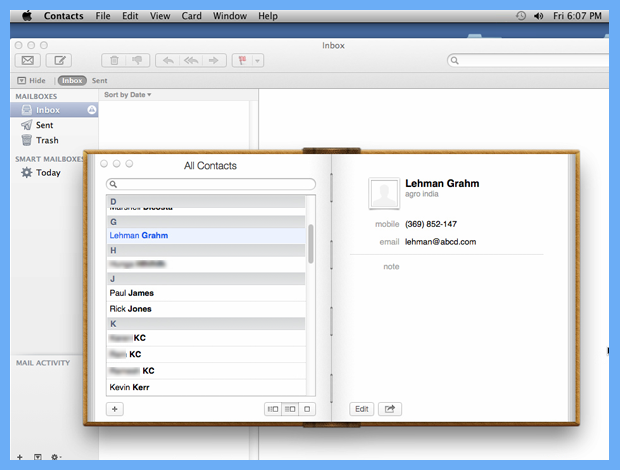 Conclusion
We all know the importance of contacts for every user, be it on a personal or professional level. Hence, when it comes to transferring contacts from one format to another, users must be aware of the conversion process that they need to follow. One of the requests that came in this post is about how to import Excel contacts to Apple Address Book. Therefore, the best option for users is to choose an automated tool. By using the software mentioned in this article, users can easily achieve this task.