Step by Step Process to Convert Excel Contacts to Android Phone
Here is the step-by-step process to export Excel File to Android Supported vCard file format:
Step 1: Download and Open the Software, Click on Browse Button.
Step 2: In the Next Window, Select the Required Excel File and Click on the Open Button.
Step 3: Next, Preview All Contacts of Selected Excel XLSX / XLS / CSV File.
Step 4: In Next Tab, Map Excel Fields to vCard Fields. Then, Click on the Next.
Step 5: Next, Select vCard Version: 2.1, 3.0 & 4.0. Click on the Convert Button to Start Process.
After converting Microsoft Excel contacts to vCard file, the process of transferring Excel contacts (as VCF file) to Android smartphone becomes easier.
Import the Resulting VCF File to Android Smartphone
Once you have your Excel contacts in a VCF file, you can easily transfer them to Android smartphones.
Step 1: Connect your Android device with computer using USB cable.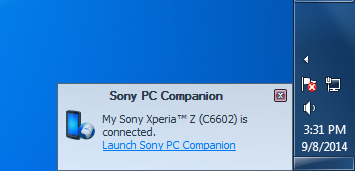 Step 2: Now Send "Allcontacts.vcf" file to your Android device.
Step 3: Open Internal Storage Folder to check if "Allcontacts.vcf" file is copied properly.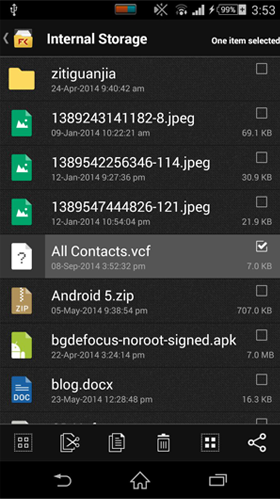 Step 4: Now open contacts, Right click on More options and select "Import Contacts".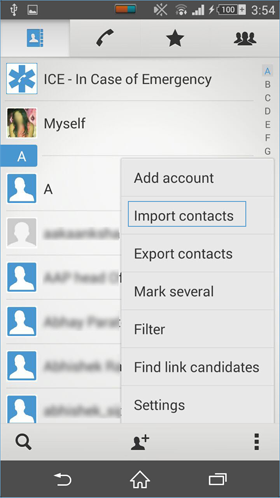 Step 5: Now options will be available like Sim Card, Internal Storage, SD Card. Select "Internal Storage" from It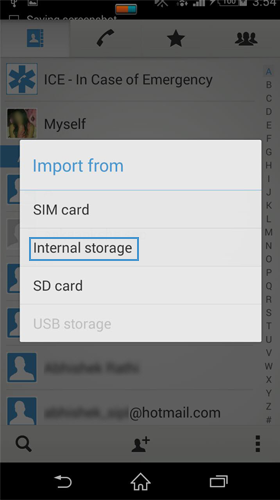 Step 6: Now select under which account you want to import vCard file, either your configured emails accounts or local contacts, Select "Local Contacts".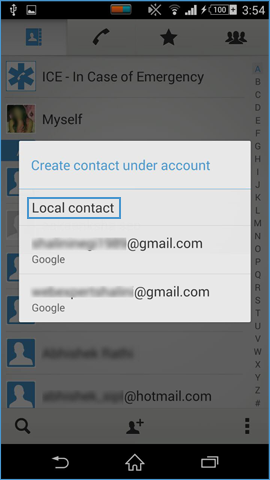 Step 7: Now device will start searching for available vCard file formats in Internal Storage.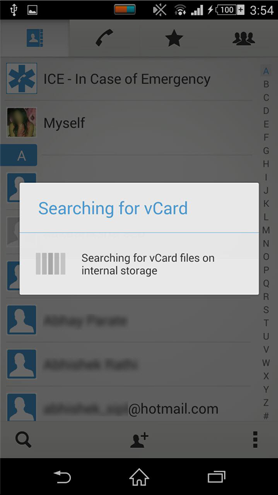 Step 8: Once the search is complete, pop-up window will appear with available VCF files, select the one you want to import in your contact list.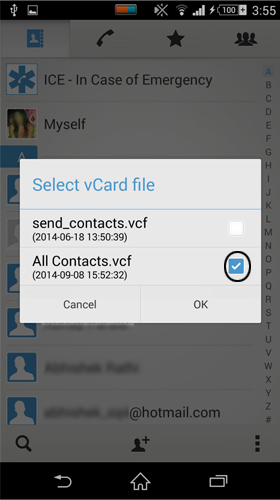 Note: After selecting the desired VCF file, the device will add the contact to the phone's contact list. Thus, the process of importing contacts from Excel sheet to Android using the Excel to Android Contacts Converter Tool is completed successfully.
Conclusion
There is no manual solution to convert Excel contacts to Android devices. Only RecoveryTools Software offers the option to export Excel XLS, XLSX, CSV to Android VCF file format. Also, we have mentioned all the manual steps to convert Excel contacts to Android Phone.